Anthony L. Cucuzzella, M.D.
Physical Medicine & Rehabilitation
Electromyography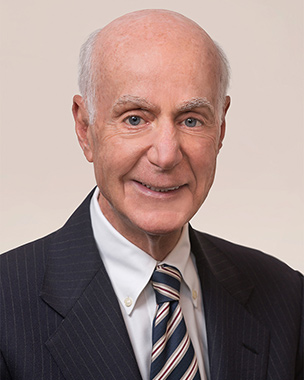 Anthony L. Cucuzzella, M.D.
Anthony L. Cucuzzella, M.D. is a board certified specialist in Physical Medicine and Rehabilitation (P.M.& R.) with a special interest in electromyography.
Dr. Cucuzzella is a 1962 graduate of the Seton Hall College of Medicine, now the New Jersey Medical College. Following a medical internship at Hahnemann Medical College, he served 2 years on active duty with the U.S. Navy. He trained in PM&R at the University of Pennsylvania and entered private practice in Delaware in 1968. Dr. Cucuzzella was only the second physician in Delaware in the private practice of PM&R, then a relatively new specialty.
He is chief of the section of PM&R at Christiana Care Health Systems, a consultant in PM&R at St. Francis Hospital, and a former consultant in PM&R at the Alfred I DuPont Hospital for Children. He is a clinical associate professor of Rehabilitation Medicine at Thomas Jefferson University. He is a past president of the Medical Society of Delaware, past president of the Delaware Academy of Medicine and a past delegate for the American Medical Association for Delaware. Dr. Cucuzzella is active in medical and community affairs and has served as chairman and committee member in national and state groups in medical, arts and music.
Dr. Cucuzzella is available to see patients at the Christiana Spine Center where he works with his son, Dr. Tony R. Cucuzzella and the other physicians involved with the Center.