Scott T. Roberts, M. D.
Physical Medicine & Rehabilitation Fluoroscopic Spine Procedures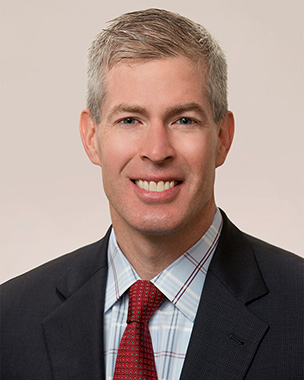 Scott T. Roberts, M. D.
Dr. Scott T. Roberts attended the University of Illinois as an undergraduate, and then trained at Northwestern University Feinberg School of Medicine in Chicago, Illinois. He completed his residency in Physical Medicine & Rehabilitation at the Rehabilitation Institute of Chicago (RIC) and then performed a fellowship in Interventional Spine and Sports Medicine at the University of Utah.
Dr. Roberts is board certified by the American Board of Physical Medicine & Rehabilitation and is board certified in Sports Medicine.
Dr. Roberts is a member of Alpha Omega Alpha (AOA), PASSOR, American Academy of PM&R (AAPMR), International Spine Intervention Society (ISIS), American Society of Interventional Pain Physicians (ASIPP) and the American Medical Association (AMA).
Dr. Roberts specializes in the diagnosis and conservative management of spine disorders, arthritis and musculoskeletal sports injuries. He performs cervical/thoracic/lumbar epidurals, cervical/thoracic/lumbar facet joint injections, cervical/thoracic/ lumbar medial branch blocks, cervical/thoracic/lumbar radiofrequency ablations, sacroiliac joint injections, lumbar discography under fluoroscopic guidance and peripheral joint and soft tissue injections.
Dr. Roberts sees patients at the Christiana Spine Center Monday through Friday by appointment.
In the News
Scott T. Roberts appointed associate leader of Musculoskeletal Service Line
In this role, Dr. Roberts will advance the service line's strategic direction and growth. He has served as community physician leader of the Musculoskeletal Service Line and chaired the Medical-Dental Staff Credentialing Committee, among other medical leadership roles.