Michael R. Murray, M.D.
Spine Surgery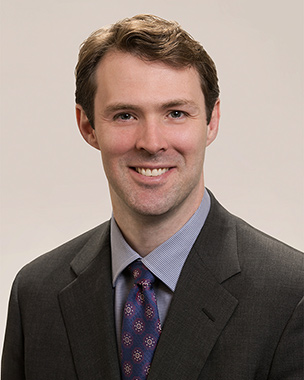 Michael R. Murray, M.D.
Dr. Murray is originally from Chicago, Illinois. He attended medical school at the University of Illinois where he graduated with honors and at the top of his class. While a third year student he was inducted into the prestigious Alpha Omega Alpha (AOA) society, an honor bestowed to the top 4% of the medical school class. Upon graduating medical school he completed a residency program in orthopaedic surgery at Northwestern University. While a resident Dr. Murray was awarded numerous awards and grants for research as well as leadership. Following residency he completed a year of intensive fellowship training in spine surgery at the renowned Emory Spine Center in Atlanta, Georgia.
Following his training he served as a spine surgeon and clinical instructor at Union Memorial Hospital in Baltimore, Maryland. While in Maryland, Dr. Murray was part of the official medical team of the NFL Baltimore Ravens and he was also awarded the Golden Apple Award for excellence in teaching. He left Baltimore for northern Delaware in order to narrow his focus solely on patient care and to fully engage in the practice of minimally invasive spine surgery. He is currently on staff at Christiana Hospital and practices at the Christiana Spine Center.
Dr. Murray always emphasizes conservative care for his patients. However, when conservative care fails, he attempts to solve every spine problem with the least invasive solution. In addition to his clinical practice, Dr. Murray has published numerous research papers, written book chapters, has been invited to speak at national meetings. He has also served as an instructor to surgeons of all levels of experience, teaching the latest techniques in spine surgery. In addition, Dr. Murray has been featured on the evening news, and radio broadcasts discussing the treatment of common spinal conditions.
Click here to download complete CV of Michael R. Murray, M.D.
You will need the Adobe Reader to view and print these documents.